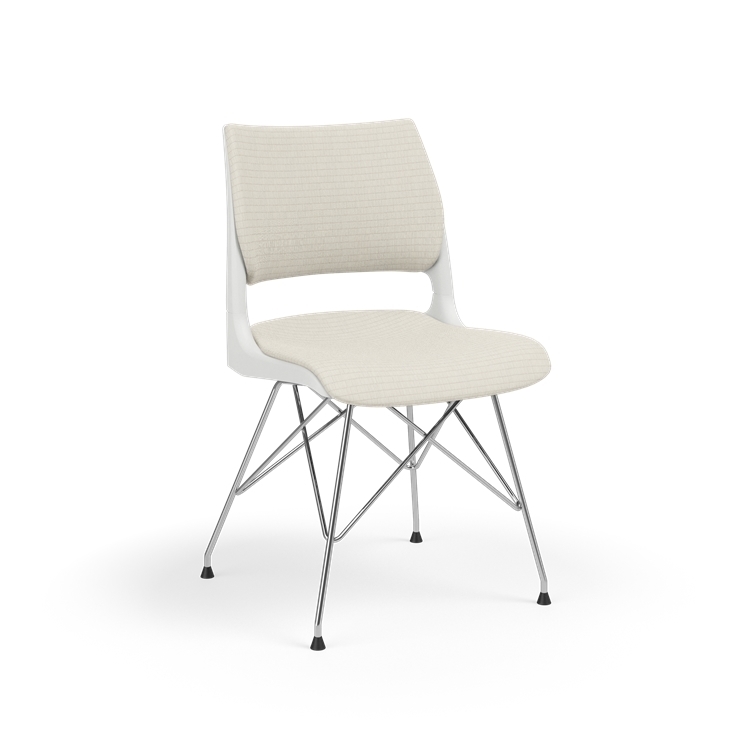 ECRU
27.168.011
This color has been discontinued. Limited yardage may be available. Please contact Pallas Customer Service at 800.4.PALLAS for availability.
Specifications
Abrasion resistance is the surface wear of a fabric caused by rubbing and contact with another fabric.

Flame resistance is the measurement of a fabric's performance when it is exposed to specific sources of ignition.

Crocking is the transfer of dye from the surface of a dyed or printed fabric onto another surface by rubbing.

Seam slippage is the movement of yarns in a fabric that occurs when it is pulled apart at a seam.

Colorfastness to light refers to a material's degree of resistance to the fading effect of light.
Unraveled, an eco-friendly material, overlays a printed pattern on a matte surface to create a three-dimensional illusion of unraveling. The 100% biodegradable polyurethane surface also has silver ion antimicrobial properties to inhibit bacteria growth.

Unraveled uses a Silver Ion antimicrobial system. In ambient moisture, the silver ions attack cell walls of microbes, inhibiting cell reproduction and metabolism. This three step process makes it difficult for a microbe to develop a resistance to this type of antimicrobial system.
*Note: Multiple factors affect fabric durability and appearance retention, including end-user application and proper maintenance. Wyzenbeek results above 100,000 double rubs have not been shown to be a reliable indicator of increased fabric lifespan.
Note: There may be slight variations in color on screen versus actual material. For true color, please order a memo sample from this web site or call 1.800.472.5527.